Growing Whimsical Flowers
Ever since I started this flower business, I have had to make very practical decisions about what to grow. I did the math recently to calculate the total amount of space I use. Between my back yard, the rows I have at 5 Loaves Farm, and my community garden, I grow everything in about 1/8 of an acre.
That is not a lot!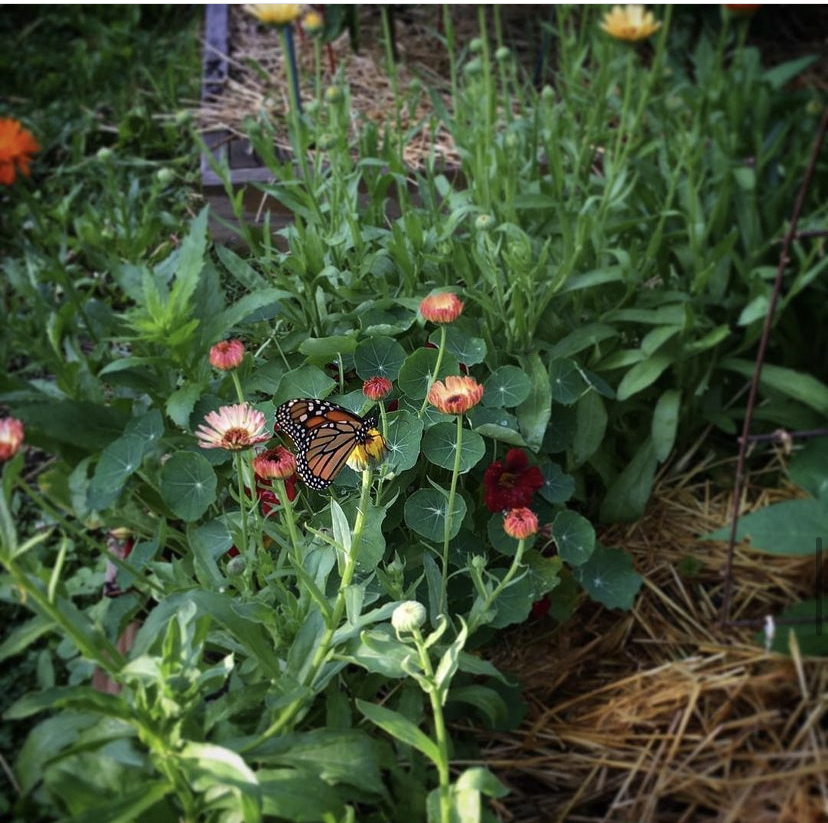 In past years I chose varieties that are predictably profitable. I planned successions of plantings carefully, and made the best use of every square foot. But the thing is- in the few years I've been doing this, aside from one week when there was a hail storm, I have never not had enough flowers to fulfill what I've promised. In fact, sometimes I have trouble knowing what to do with all the flowers.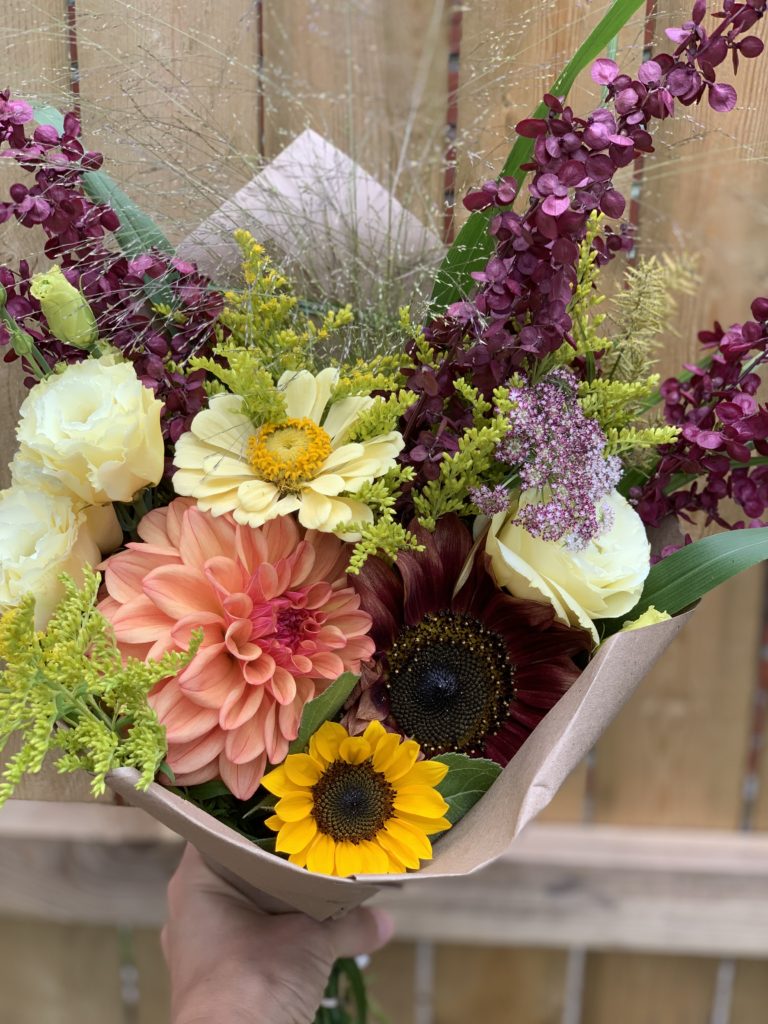 So this year I decided to grow some lovely but potentially impractical flowers. They are varieties that aren't available at the supermarket, or even most florists, but they take my breath away, so I'm going to take some risks. I think being unable to work with the flowers last year made me realize that we don't have unlimited time to try new things, so sometimes we just have to go for it.
I grew sweet peas my first couple of years but then stopped growing them altogether because I couldn't stay on top of cutting them. They may not last the longest when cut, but they are romantic and smell absolutely amazing. I'm growing four different varieties this year, hoping to spread out the bloom times, but most will probably be in June and July bouquets.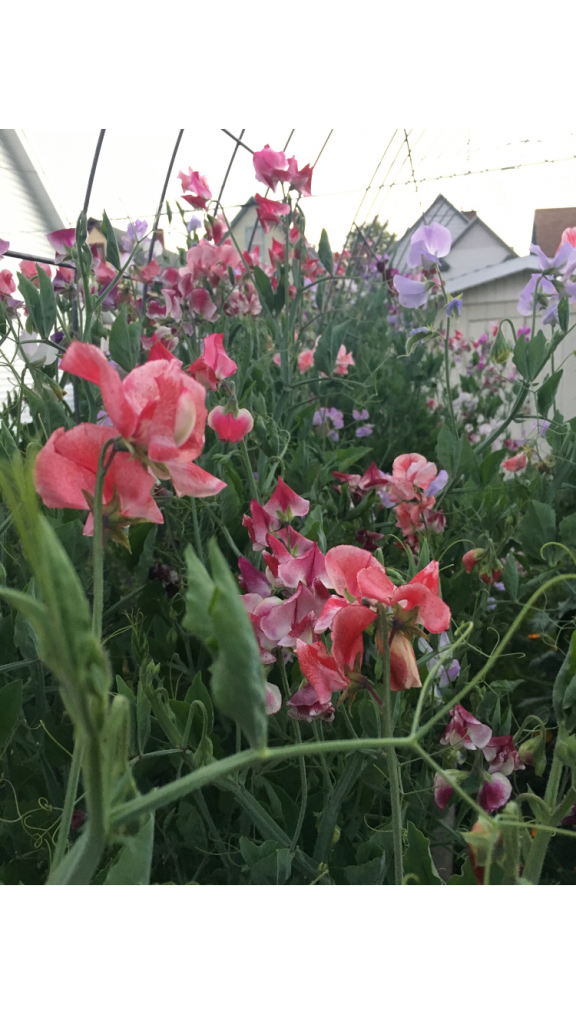 I also splurged on some very special dahlia tubers, including the coveted Peaches 'N Cream variety! (photo from Ridgeview Farm) Dahlia tubers are a bit of a risk because they can easily get diseases or rot. Even experienced farmers usually lose some each year in winter storage. Due to increased interest in flower farming in the US, tuber prices have soared. A few years ago they were around $3-$5. Now for popular cutting varieties the prices range from $8-$25!! Dahlias are at their peak in August and September, so if you're eager to get your hands on some, you may want to sign up for a subscription for those months.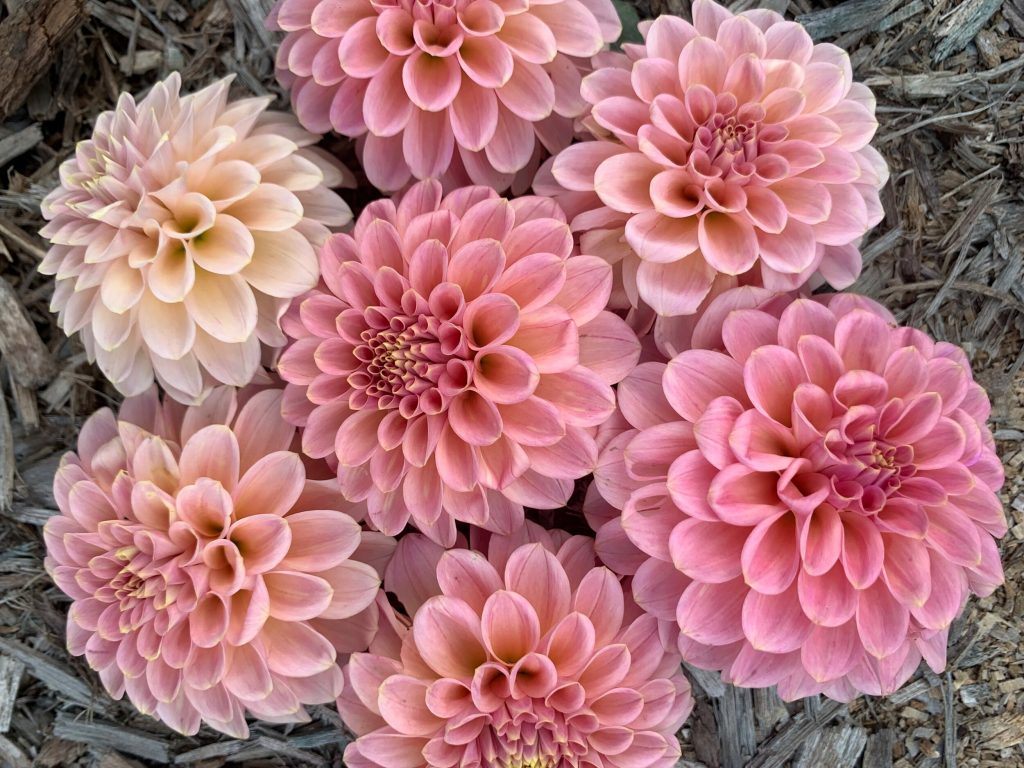 Cathedral Bells Cup and Saucer vine is another new-to-me variety. The seeds are tricky to germinate, but I got over that hurdle and mine are currently growing well. I don't know yet when they will be blooming, but I can't wait to see what they're like!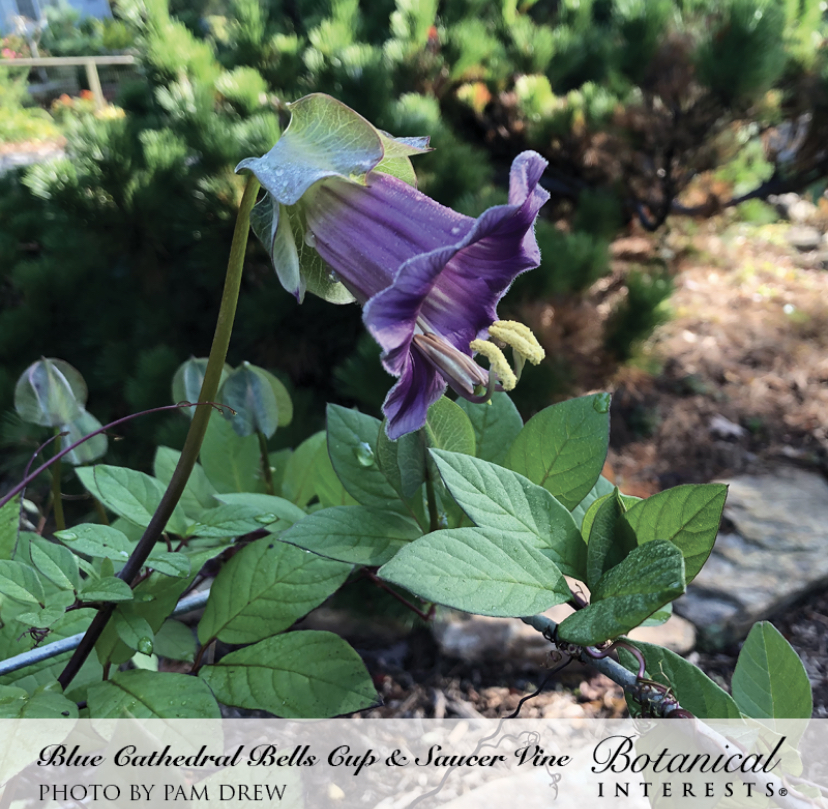 Lastly there is this new snapdragon mix. I'm not sure how these peachy orange and yellow flowers will get along with the other things I'm growing, but I couldn't resist their glowing colors. If nothing else, I think they'd look great mixed with just some other greenery.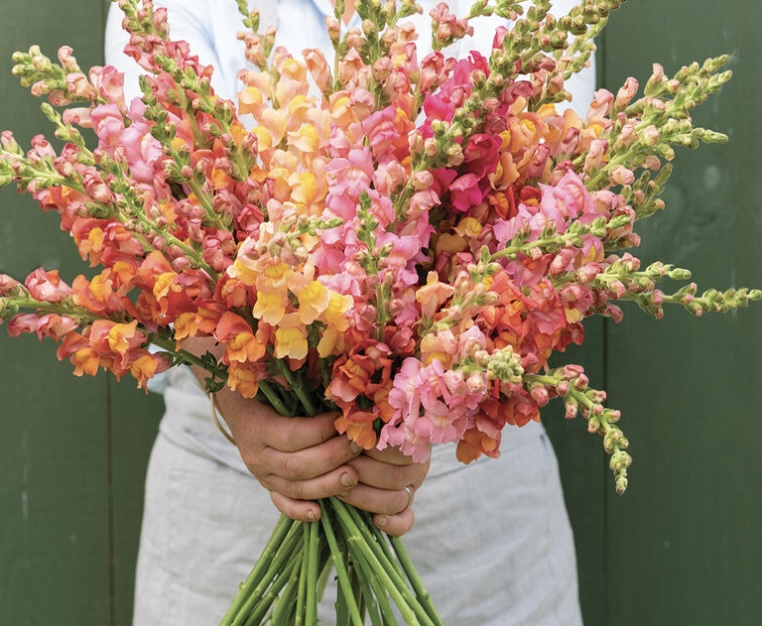 If you want to be sure you don't miss out on any of these unique flowers, you can sign up for a subscription. Also keep in mind that you can follow along on social media to keep tabs on when things are blooming. Even if a subscription doesn't work out for you, you can always order a custom arrangement or show up at the flash sales and bouquet bars I'll be having throughout the season. You can also send me your email address and I'll add you to my email list so that you don't miss out!