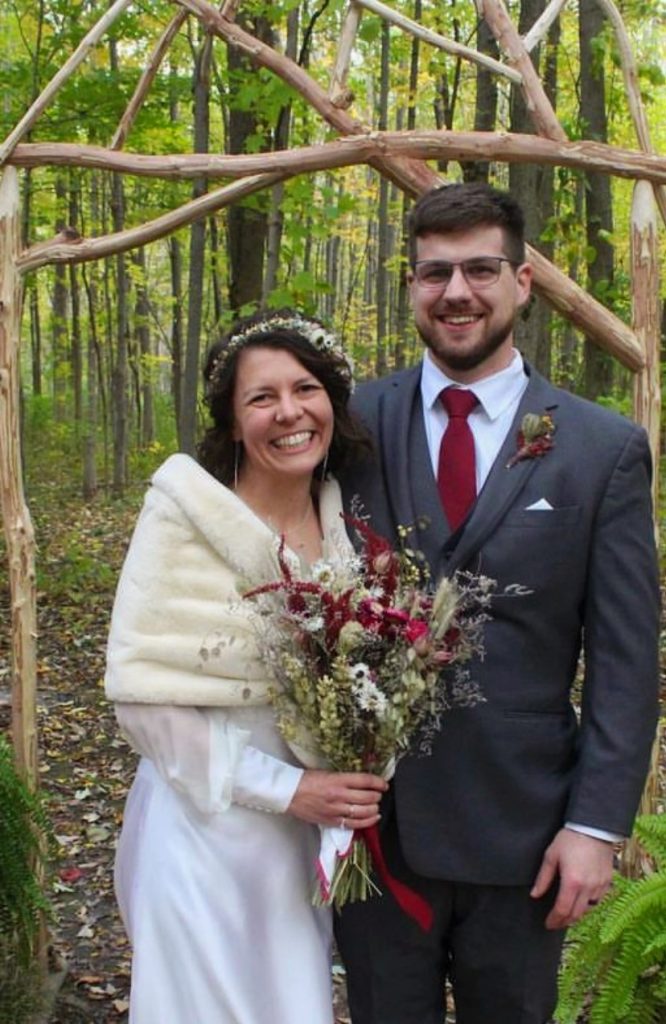 I used to be scared of doing dried flowers for weddings, but after doing my friend Sarah's, I actually realized that I prefer working with dried flowers over fresh flowers when it comes to weddings!  After years of making dried wreaths, crowns, and garlands, I know which stems will wilt in a humid environment and which will stay firm.   I have learned to utilize wire and tape to make arrangements look completely natural while still giving them the structure they need. 
Before, I was worried that dried flowers would crumble or shed, and yes, when your grandma hugs the groom super tight, the boutonnière might shed a little or some of the flowers on your crown might drop some petals while dancing, but honestly nothing is going to do any more damage than it would to fresh flowers.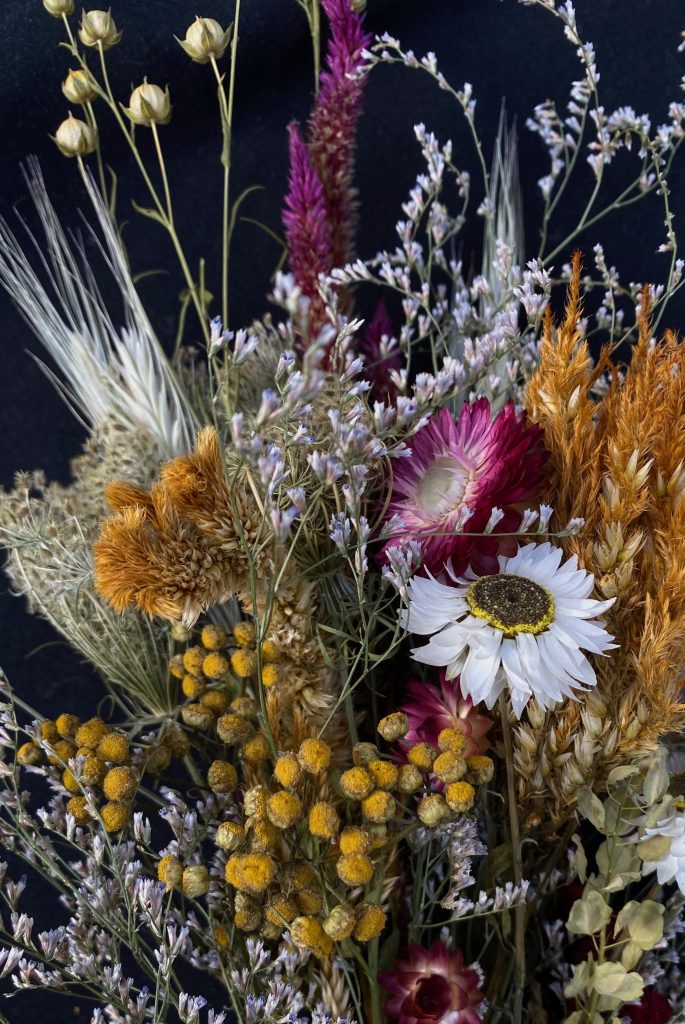 At the end of the night, dried flowers might even hold up better- and the amazing thing is that you can keep them indefinitely as they are already preserved. 
October is the ideal time to inquire about dried wedding flowers because I have my entire stash to work with, but I'm open to inquiries anytime from fall through early spring.  Usually by planting season (May) my stash is pretty depleted, so you may not be able to get exactly the color or style you prefer.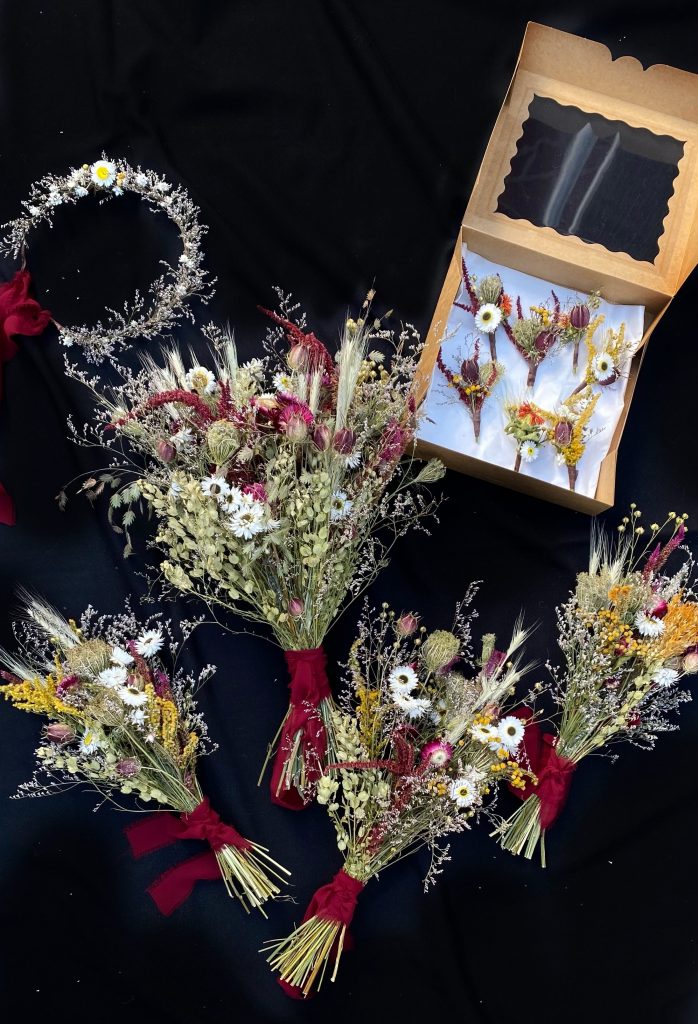 I've listed my base pricing below but prices will vary a little depending on what type of flowers you are looking for and what style of ribbon or bouquet wraps you choose.
Boutonnière $12
Wrist Corsage $25
Flower Crown $65
Small Bouquet $75
Medium Bouquet $90
Large Bouquet $125
Extra Large Bouquet $175
(Pictured here are three small sized bouquets and one medium.)